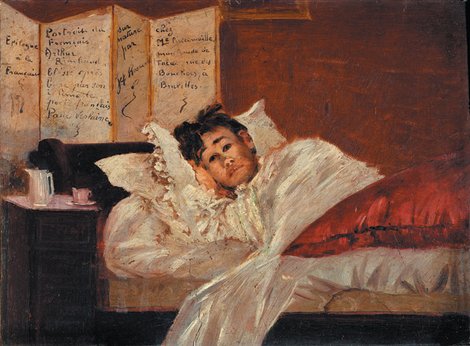 THE makers of Countdown are in for a bit of a shock. The new generation of students will not have either time or inclination to get stoned in front of daytime television; they will be too busy sucking up to captains of industry.
Dublin City University this week announced a new programme to make its graduates more attractive to employers. Professor Brian MacCraith, president of DCU, was quoted as saying,"It's our responsibility to ensure we've done all we can to make sure they are developing the attributes that we know employers want today".
Apparently there are six of these 'attributes'. Graduates should be "creative and enterprising, committed to continuous learning, solution-oriented, effective communicators"… zzz… sorry I nodded off there for a second. Where was I? Oh yes, "globally engaged and active leaders".
Clearly, the ability to put together a sentence that is not an affront to lovers of the English language is not among the attributes. Still, I suppose we should be thankful that at least DCU didn't mention that accursed box, outside of which all exemplary thinking is said to be done.
It should be put on record, so that the graduates of tomorrow can some day tell their grandchildren about it, that there was once a time when education was an end in itself. You spent a few years finding your way around the ancient Mediterranean world with no obvious purpose in mind; you embedded yourself in the sort of mathematics whose application was neither here nor there; you flirted incautiously with Nietzsche and Rimbaud. You followed it up with some assiduous travelling, and the whole experience was enough to make a graduate of you.
DCU, like so many other third-level institutions, doesn't promote that sort of learning. At DCU, you can get a degree in Sports Science and Health, which entails "Putting science into physical activity". You can also get a B Sc in Multimedia, in which you learn how to "Use technology to create tomorrow's interactive media" (though it's not clear what, other than technology, you might use for that purpose).
This raises the question: can universities have it both ways? Can they encourage people to spend three or four years studying something that teaches them nothing about the human condition – something that is, in fact, neither more nor less than vocational training – and then expect them to be "rounded"?
The education minister, Ruairi Quinn, praised DCU for its "vision and foresight" in this, as it now seems to be common knowledge that employers don't want your mind broadened, really. In fact, it would be ideal if every graduate was just broad-minded enough to regard a job bridge internship as a wonderful opportunity. 'Got yourself a first-class-honours degree? Put that "global engagement and active leadership" to work for €50 a week on top of your jobseeker's allowance! And be thankful!'
Under the so-called Generation 21 plan, every student at DCU will have a digital portfolio to monitor their development. They can then show this "validated record of personal development" to employers and,"if the portfolio is blank, that tells its own story", according to DCU's MacCraith.
A validated record of personal development probably is not appropriate for most students, whose personal development consists in updating their Facebook status, drinking, cramming, being hungover, pretending they're not crazy about people they secretly are crazy about, living in abject filth (because unless everyone observes the cleaning rota then no one can), watching reruns of Antiques Roadshow in an ironic way, learning to speak like an American, and eating cheeseburgers because, oh man,they could, like, totally murder a cheeseburger right now. Students know intuitively that, as Oscar Wilde would have it, nothing that is worth knowing can be taught.
In contrast, DCU's model graduate – its Stepford graduate, if you will – is a generous player of team sports and is magnanimous in both victory and defeat; he drinks in moderation and takes regular exercise; he keeps up with current affairs yet reacts to them with neither anger nor despair – he doesn't believe in anger or despair, he thinks you should Get Out There And Do Something ; he votes the way his parents vote; he is not discouraged by failure; he thinks trade unions are anachronistic; he says "entrepreneurialism" instead of "enterprise"; he runs marathons in aid of sick children; he is a walking Kipling poem; he is a massive pain in the neck.
The Generation 21 plan gets under way at the start of term next week. Is it too late now to switch to a different college? Because there may still be universities out there in which the object of an education is to produce outstanding citizens, rather than outstanding employees.
Published in the Irish Mail on Sunday, 11 September 2011