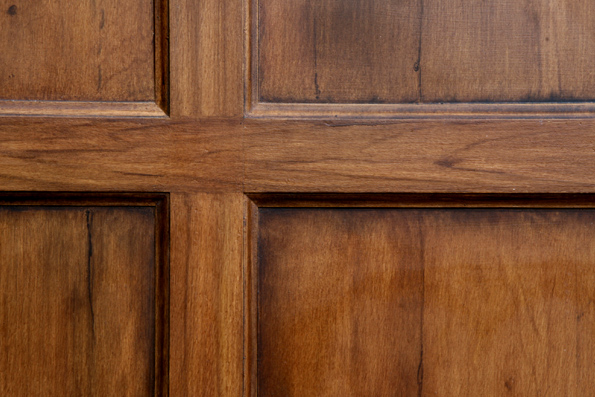 THE legend about Home Economics was that you could get an honour in it in your Leaving Cert without doing any study. Even boys – even the kind who were archetypes of domestic ineptitude – were able to distinguish themselves in the field of Social & Scientific. After all, each of the questions could be answered with either common knowledge or common sense. Anyone could do it.
This legend turned out to be completely untrue, and the memory can still produce a small flare of embarrassment. It is possible to flunk Home Economics, and to feel even more ridiculous in the eyes of your peers than if you had applied yourself to the study of it and failed creditably.
I vaguely remember a question about the spoiling of fish, and some arcane lore to do with lipids. More distinctly I remember insisting that oak panelling would be a cheap and easy way to decorate a wall. What ho, Cuthbert, fancy a spot of tennis? The examiners must have assumed I was too posh to do anything other than simply marry well, and reasoned that a good Leaving would be neither here nor there in my case.
As a student at an all-girls' convent school, the study of home economics was compulsory, at least for a year. After that you could give it up and go back to using safety pins as a fashion statement instead of a tool for holding bias-binding in position.
Interestingly enough, Physics was not a subject at that school, and nor was Honours Maths, and there was only one computer, which none of us was allowed to touch. But let it not be said we would leave school without being able to coax the flavour from a bit of silverside.
Our teacher was Sister Regis. Picture a stout, durable torso, a decisive nose, glasses on a chain, cankles, the works. Now imagine the effect on such a woman of the emotions brought on by teaching an unwilling remedial student for several months. First disbelief, then fury, then resignation, then pity and finally, at the end of the academic year, a tiny, barely perceptible flicker of amusement.
We were set to the task of making a gingham apron, which naturally meant buying some gingham cloth. I acquired a metre or two of some sort of satin lining material in a memorable shade of midnight blue, and decided it would do. Sr Regis was put to the trouble of exchanging it.
Sr Regis was also put to the trouble of taking the measurements, cutting out the pattern, stitching it together, attaching the binding, laundering it and pressing it. On the last day of term I tried the apron on. "It fits very well," remarked Sr Regis, "though I say so myself."
But Home Economics, once disdained by young women with ambitions beyond a wedding and a nursery and the gradual accumulation of a jewellery collection, has made a comeback. Deirdre Madden's former Inter Cert textbook, 'All About Home Economics', has been reissued by the author's daughters, in response to clamorous demand.
Life, as Shirley Conran said, may be too short to stuff a mushroom, and certainly I'd wager it's possible to make your way happily and productively into your dotage without ever finding out what forcemeat is. But you always have to clean the windows. So it is that we uppity girls go crawling back to the Ms Maddens and Mrs Beetons, begging forgiveness and help.
"This recipe says I have to turn into a greased baking tray. How am I to do that?," you whine, adding: "By the way, this show of weakness doesn't mean I'm with you on the subject of margarine. You're on your own with the margarine, Missus… And the pig's cheeks."
Mrs Beeton's Book of Household Management is full of rigorous instructions, none of which involves lying in your own filth with a bottle of wine, even though that is the most likely consequence of reading it.
"Cold or tepid baths should be employed every morning," she exhorts, although allowances can be made if you're sick with the ague or the pox or the gout or whatever.
On preparing chicken, she instructs: "First, catch your chicken." And she is quite severe on the subject of trivial conversation: "Trifling occurrences such as small disappointments, petty annoyances and other everyday incidents should never be mentioned to your friends." Heavens, how is a person supposed to put together a newspaper column?
Mrs Beeton also has exhaustive advice on the treatment of servants, but that's just for the oak panellers among us. The rest of you can go back to your spoiled fish.
Published in the Irish Mail on Sunday, 27 November 2011