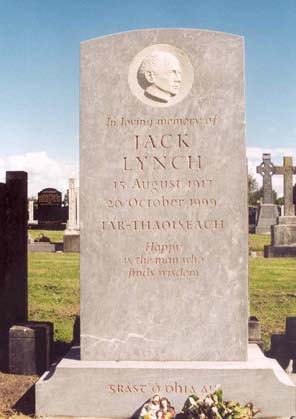 READERS may be familiar with the meme known as First World Problems, or White Whine: "I tried to spread cold butter on my toast – the bread ripped"; "one pillow is too low – two pillows is too high"; "can't apply for a college grant – my parents earn too much"; "ordered schoolbooks – they haven't arrived yet".
OK, that last is not one of them, but it will be after this week, and the sight of all those "frustrated" parents clamouring outside the gates of Schoolbooks.ie in Walkinstown, Dublin, demanding delivery of the books they had ordered weeks ago.
How laudable, observers might have been thinking to themselves. Look how deeply those parents care about their children's education – giving up their free time, fighting on-air battles, fearlessly navigating Dublin 12, agreeing to be photographed without makeup and so forth.
Then your thoughts might have turned to those parties most closely affected by the non-arrival of the schoolbooks – the children. We are encouraged to believe this experience is upsetting for the children. Ha ha. Slapping my thigh.
Fine Gael TD Mary Mitchell O'Connor is particularly keenly attuned to their tender little feelings. "Some students may feel nervous or embarrassed about not having all of their books, and it's important for all school staff to be aware of this," she is reported to have said. She urged teachers to be patient and sensitive, which seems rather hopeless. Some teachers are innately patient and sensitive and some – famously – aren't. It was ever thus, and there doesn't seem all that much that can be done about it at this stage.
But consider for a moment the spectre of hordes of schoolchildren turning up in their classrooms without any books – and not just without any books, but with a proper excuse for not having any books. It's not that you've left them at home, or on the bus, or – and this is every bit as likely – that you haven't actually got around to acquiring them yet. You haven't got any books, which means you can't do any schoolwork, and it's someone else's fault. For a child, that's your little cup of happiness filled to the brim right there.
Which of us doesn't distinctly remember wishing for an outbreak of swine flu, or a heavy snowfall, or a burst pipe, so that the school would have to close? Even as you read this, there are hundreds and hundreds of children of school-going age, all over the country, hoping that someone famous will die tomorrow so they can get the day off. The little darlings are actively wishing death on people. Face it.
Ideally, what you want is a big death, on the scale of an Eamon De Valera, in the hope that you might get two days out of it. One pupil I recall tried to fool the teacher into believing someone important had breathed his last. "Miss, Miss, did you hear? The Taoiseach died." The teacher said: "Mr Lynch the Real Taoiseach is alive and well. Now go back to your seat and cop on to yourself." Teachers were like that in those days – full of ripe, visible politics.
It isn't as if we're known to be a nation of swots, either. Mind you, President Michael D Higgins has this week demonstrated that he can become fluent in another language in only three weeks. This seems a little suspicious. You can't help wondering if he might have been able to speak Spanish already – all those years championing Latin America! – and pretended he wasn't, just to get the praise, and be teacher's pet.
Incidentally, President Higgins, if you were just looking for a Spanish translation of the word you used to describe Michael Graham and his fellow Tea Party types in 2010, I think you'll find it's 'pajero'. Any red-faced Mitsubishi driver would have been able to tell you that.
No, if going back to school were a pleasant experience, then why would you continue to have recurring nightmares about it for years afterwards, in which you turn up in the classroom with not a clue what's going on and not a stitch on under your gabardine? (Some of us like to combine our anxiety dreams into a single narrative.)  Why would you remember the scent of new stationery as the sole pleasure associated with September – a pleasure that wore off as quickly as an agreeable smell?
This little hiccup in the delivery of schoolbooks will do wonders to ease the children through the sorrow of this time of year, when their freedom is taken away once again and they're ushered back into the awfulness of routine. Remember, the object is to prepare them for a whole lifetime of predictability and constraint. Let's let them enjoy the interruption.
Published in the Irish Mail on Sunday, 2 September 2012