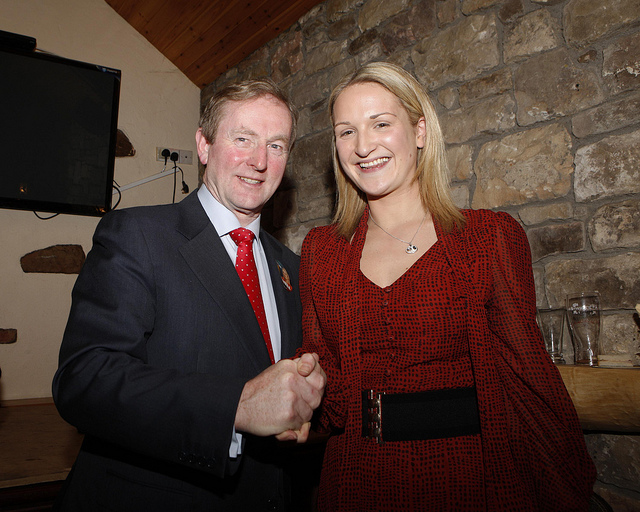 IN a death-defying leap of logic, Taoiseach Enda Kenny has said Helen McEntee's by-election win in Meath East proves there is a "silent majority" that backs Fine Gael in Government.
"There is a big silent majority here in Co Meath which voted for what is being put out in front of them and that's the truth," Kenny was quoted as saying. Then, finding himself suddenly marooned in the middle of his own sentence, he panicked and added, in a bewildering non sequitur: "there is no alternative to the truth and in that sense, by-elections are always worse to adjudicate on beforehand…"
Admittedly, the taoiseach could hardly call this result what it was – a victory for human sympathy – but still… Let's have a closer look at that silent majority of his.
Helen McEntee was elected with 11,473 votes, of which 9,356 were first-preference votes. The total electorate in Meath East consists of 64,164 people, but there's no getting around the conspicuous problem that only 38% of those people expressed any preference at all in this election.
This means that McEntee was the first-choice candidate of slightly under 15% of the electors of Meath East. She won, therefore, because the runner-up, Fianna Fáil's Thomas Byrne, was the first choice of only 12.5% of electors. She didn't even reach the quota.
That's our exemplary democratic process at work, there. Certainly, there's a silent majority in it somewhere, but it doesn't seem to be made up of people who voted Fine Gael.
Published in the Irish Mail on Sunday, 31 March 2013