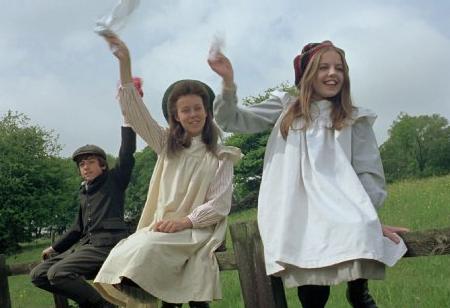 LESSONS learned this week, number twenty-two: When casting a David and Goliath story, remember to make sure your David is a sympathetic character, for fear the moral of the tale might be lost.
The case in point is a feisty grandfather from Dublin, who has delighted observers one and all by getting the better of The Man. Eric Nolan, from Tyrrellstown, gave his grandson a €40 HMV gift voucher for Christmas. When the stricken retailer announced this week that it would not be honouring vouchers, a defiant Nolan took matters into his own hands. He and his grandson reportedly left the Henry Street shop with three games worth €46.80, after staff refused to accept the €40 token. He has pledged to post the voucher to HMV, together with the €6.80 balance owed.
Note that the hero of this piece is a respectable granddad, being followed down the street (admittedly fairly half-heartedly, by all accounts) by HMV security staff. Consider how different this story might have turned out had our hero been the sort of character that people unanimously disapprove of, such as a sullen youth in a hoodie, for instance, or someone whose daddy may or may not be the highest-earning partner at KPMG, or Declan Ganley, or any one of the Healy-Raes.
Having said that, Eric Nolan is not the sweet old grandfather from Central Casting either, regrettably. I know we will all have been secretly hoping for the classic Werther's Original granddad to play the lead in this drama. Perhaps, like me, you pictured him frail but fierce, leaning on his ashplant, having a furtive browse through the Easy Listenin' section and wondering, "Do I have space in my life for a little more Jim Reeves?", before departing the shop in an aromatic cloud of integrity, one arm around the thin shoulders of his wide-eyed grandson (who, by happy coincidence, looks exactly like the boy who played Charlie in Willie Wonka and the Chocolate Factory).
Similarly, by rights Mr Nolan should have been buying a new locomotive for his grandson's Hornby 00 gauge railway, together with a quaint model village and some enamel figurines of children – brave, plucky children whose Papa is in jail (having been falsely accused of selling state secrets to the Russians), but who wave and smile through their tears at the passing trains because, well, one mustn't grumble. (Forgive the digression: it's just too easy to get carried away while plagiarising The Railway Children.)
Alas, the real Mr Nolan is much too youthful and vigorous to conform to the cliché, dammit. "We are a nation of sheep, but I was determined to win this," he said afterwards, sounding considerably more bitter than sweet, and wearing some sort of leather jacket that was all wrong for the role.
And the grandson didn't want a train set, he wanted the computer game known as Rail Simulator, which is the present-day equivalent. He also wanted Euro Truck Simulator, in which you drive a virtual truck around a virtual Europe, collecting and delivering cargo. This must be the modern version of pushing a toy truck all over the kitchen floor, hauling imaginary goods from the fridge (Switzerland) to the broom cupboard (Germany), which is the sort of game that Mr Nolan Senior's generation would have had to make do with. The youngster's third and final choice was an expansion pack for The Sims 3, a real-life simulation which does not, I need hardly add, simulate real-life global conglomerates being placed in receivership and real-life ordinary citizens having to engage in a bit of looting to satisfy the demands of natural justice.
Yes, your sepia-tinted, Norman Rockwell-style idea of how grandfathers and grandsons comport themselves seems to have vanished, sadly. Yet despite the deficiencies in casting, props and even costume in the narrative of Mr Nolan and his grandson, the tale has captivated audiences.
This is because, in the first place, the practice of teaching your grandchildren important lessons about standing on principle goes on much as it always did, and is just as much admired as ever. And in the second place, Mr Nolan's point of principle – which holds that you are entitled, even obliged, to stand up for yourself, and to claim what you're owed – has made a deep impression on a populace who feel, increasingly, that we're not standing up for ourselves, and not getting what we're owed.
Naturally, however, none of those who applauded Mr Nolan's actions this week understood his "we are a nation of sheep" remark to be a reference to themselves personally. He was talking about other people. Lessons learned this week, number twenty-three: The rest of you really are in grave need of Eric Nolan's instruction in moral courage.
Published in the Irish Mail on Sunday, 20 January 2013